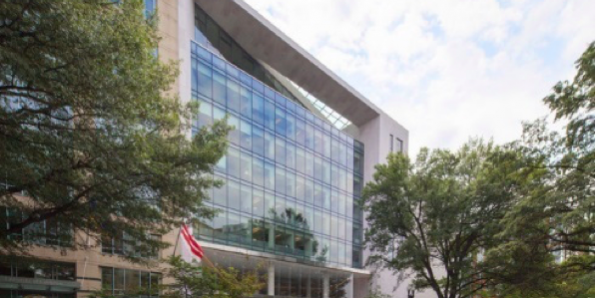 Established in 1962 in Washington, D.C., CSIS is a bipartisan, nonprofit policy research organization dedicated to providing strategic insights and policy solutions to help decisionmakers chart a course toward a better world.  The Center's 220 full-time staff and large network of affiliated scholars conduct research and analysis to develop policy initiatives that look to the future and anticipate change. CSIS is regularly called upon by Congress, the executive branch, and the media to explain the day's events and offer bipartisan recommendations to improve U.S. strategy.
Challenge
CSIS purchased a plot of land in Washington, DC with the intent to build their new headquarters.  CSIS engaged McIntosh & Associates to review and contest the assessed land value and to help the client navigate DC's measures for assessing new construction.
Solution
The first issue was the assessed land value.  M&A reviewed recent land sales to derive a targeted value.  M&A guided the appeals through the three different levels in DC – assessor level, tax commission level and court level.  Ultimately, M&A successfully negotiated a lower assessed land value with the assessor at the court level of appeal.
The second issue was the new supplemental assessment issued by DC after the building was constructed.  Based on our examination of the actual construction costs, coupled with our analysis of the income and market sales approaches, M&A significantly reduced the supplemental assessment and keep the subsequent assessments in-line with the market.
Benefit
The benefit to CSIS was twofold – both on the land value and then the overall assessment.  To date, M&A has saved CSIS over $1,000,000 in taxes.